Leading Financial Institution Deploys Over 250,000 Seats of Ensim Unify Group Manager
Enables Seamless Enforcement of Business Processes With Built-In Maintenance and Policy-Based, Self-Service Functionality
(May 09, 2011)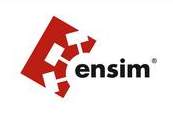 SANTA CLARA, CA -- (Marketwire) -- 05/09/11 -- Ensim Corporation, the leading provider of provisioning and IDM automation management for Enterprises and Service Providers, today announced that one of the world's largest financial institutions has deployed over 250,000 seats of Ensim Unify Enterprise Edition Group Manager to improve efficiency, enforce IT policy, and meet compliance and regulatory requirements for its communication and collaboration infrastructure.
The organization is a global leader in corporate and investment banking and wealth management, serving corporations, governments, and individuals around the world. Consolidating the email distribution groups of merged and acquired companies into its own system posed significant challenges to the company's email infrastructure. These challenges included the selective import of lists, need for multi-owner group management, and the requirement to ensure that creation and change management of all groups followed strict regulatory and compliance policy guidelines.
Ensim Unify Group Manager provided the customer with the ability to automate and streamline their provisioning and maintenance of groups by automating IT policy requirements and business process rules. End-users can be delegated the rights to create and manage their own groups without administrator intervention via a self-service portal. Ensim's advanced web services APIs enable fully programmatic extensibility to integrate with existing internal systems, portals, and infrastructure. Automated housekeeping and maintenance ensures that all group objects stay in order and any unused groups are appropriately archived or removed as defined by business rules. Ensim Unify provides comprehensive group management functionality and delegated administration capabilities that maintain compliance while reducing the IT overhead associated with managing this critical part of the collaboration infrastructure.
"An important issue in the implementation was the need to drive email distribution list owners to clean house, delete old or unused items, and reduce the total number of distribution lists to be migrated," said Scott Young, vice president of product management at Ensim. "The team considered updating its legacy provisioning solution to accommodate the migration, but a lack of time, resources, and domain expertise made that solution impractical and expensive. Ensim Unify Group Manager provided the perfect alternative, as it offers automated lifecycle maintenance of groups including the capability to delete groups based on a pre-defined time, lack of usage, or other business rules and policies."
About Ensim Corporation
Founded in 1998, Ensim Corporation is the leading provider of enterprise class and carrier grade solutions to manage and automate user and entitlement provisioning for unified communication and collaboration applications, cloud services, and virtual desktops and servers. Ensim products are used by service providers and enterprises worldwide to accelerate and enable deployment of integrated solutions, simplify and automate secure management of complex environments, and increase user and IT productivity. Ensim has over two million users under management and is Microsoft Gold Certified. For more information, visit www.ensim.com or contact Ensim at 1-877-693-6746 or 1-408-496-3700 outside the United States.
Ensim and the Ensim logo are registered trademarks of Ensim. All trademarks or registered trademarks contained herein are the property of their respective owners.
Add to Digg Bookmark with del.icio.us Add to Newsvine
Copyright @ Marketwire
Page: 1
Related Keywords:
Ensim Corporation, Applications, Internet, Business Issues, Administration, Internet Server Applications, E-mail, Management, USA, Marketwire, unused, Financial, Gold, Internet Technology, Business, Email, Other,
---