Ensim Introduces Updated Office 365 Connector for Microsoft Syndication Service Providers
Allows Service Providers to More Efficiently Deliver Microsoft Cloud Services
(August 24, 2011)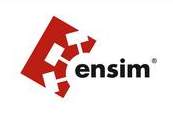 SANTA CLARA, CA -- (Marketwire) -- 08/24/11 -- Ensim Corporation, the leading provider of solutions to manage, orchestrate, and automate private, public and hybrid cloud infrastructure, today announced the availability of Ensim Unify Office 365 Cloud Connector, enabling service providers to automate the provisioning and management processes necessary to efficiently bundle Microsoft cloud services with their own offerings to their resellers and customers worldwide.
Ensim Unify Service Provider Edition is the industry's most advanced and comprehensive platform and control panel for service providers who want to offer hosted applications and services from their datacenter and resell third party cloud service bundles. Unify offers a complete, centralized, relational platform that manages the creation, activation, configuration, and administration of an entire application and service offering. It delivers superior security and automation functionality with connectors for over 50 applications and cloud services, as well as the ability to quickly and easily add custom connectors via an industry-proven SDK.
Microsoft Office 365® provides service providers with a syndication offering that allows anywhere access for their customers to work together and includes features like email, web conferencing, documents, and calendars. With the Unify Office 365 Connector, Ensim offers service providers an easy and effective way to automate the complex set of manual tasks necessary to capitalize on and efficiently bundle Microsoft cloud services.
The Ensim Unify Office 365 Cloud Connector includes the following capabilities:
Advanced Subscription Control - Supports the creation of different types of accounts as well as creates and tracks different types of subscriptions for a service provider offering syndication of Office 365.

Global Access - Enables service provider administrators to register the countries of their target customers and designate the specific languages they want to offer, as well as configure a Microsoft Partner ID and/or a Billing ID (provided by Microsoft) for specific API calls.

Flexible Implementation and Enhanced Security - Implements a Background Agent and a Callback Agent as separate installers that service providers can install on a separate server infrastructure designated through Ensim Unify to configure security and certificates for API calls that help keep the infrastructure secure.

Role-based Delegation and Workflow - Allows service providers to decide whether organization administrators can subscribe and/or unsubscribe from various plans or require that they request the service provider's administrator to complete this task.

"We specifically designed Ensim Unify with the critical operational challenges of deploying and managing hosted applications and cloud services in mind," said Scott Young, VP of marketing and product management at Ensim Corporation. "With the release of Ensim Unify Office 365 Cloud Connector, we will enable service providers to better deliver, bundle, and differentiate hosted services at a lower cost and a higher ARPU with unmatched reliability, flexibility, and speed. The Office 365 Connector is just the latest of many released and to-be-released cloud service connectors allowing service providers to rapidly expand their service portfolios without deploying additional internal infrastructure."
For more information, visit www.ensim.com or contact Ensim at 1-877-693-6746 or 1-408-496-3700 outside the United States.
About Ensim Corporation
Founded in 1998, Ensim Corporation is a pioneer of virtualization and cloud management technology and the leading provider of enterprise class and carrier grade solutions to manage and automate entitlement, provisioning, and management for unified communication and collaboration applications, cloud services, and virtual desktops and servers. Ensim products are used by service providers and enterprises worldwide to accelerate and enable deployment of integrated solutions, and simplify and secure the management of complex environments thereby increasing user and IT productivity. Ensim has nearly three million users under management. For more information, visit www.ensim.com or contact Ensim at 1-877-693-6746 or 1-408-496-3700 outside the United States.
Ensim and the Ensim logo are registered trademarks of Ensim. All trademarks or registered trademarks contained herein are the property of their respective owners.
Add to Digg Bookmark with del.icio.us Add to Newsvine
Copyright @ Marketwire
Page: 1
Related Keywords:
Ensim Corporation, Applications, Sales & Marketing, Security, Internet, Business Issues, Administration, Security, Administration, Internet Server Applications, E-mail, Web Servers, Management, USA, Marketwire, Internet Technology, Email,
---